i am but a romantic, filled and driven by love. simple, but far deep as the poetry which comes from my lips. a lonley boy far from ordinary, i stand out as much as the stars.

+ name.age.location: Morgan, 17, Alabama

+ pictures!: indeed.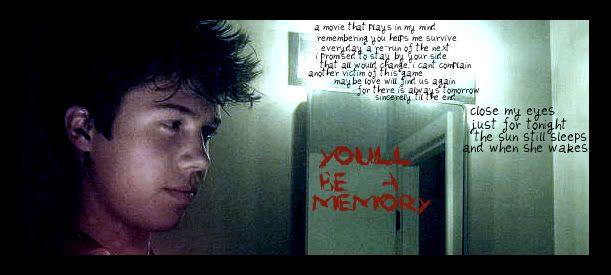 + bands: MCR, Alkaline Trio, Ben Folds Five, Mae

+ hobbies: poetry, calligraphy, love

+ love LOOKS like: for you to picture, it would have only to be dark, and your head but tilted to the sky. only then, beside she which drives your heart with everso passion.